Category: Poker
Hits: 2856
Online casinos are aware of the harm that can be caused to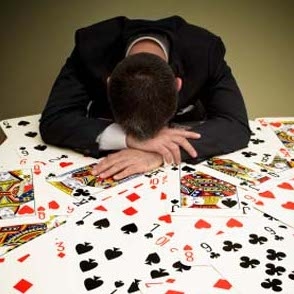 individuals and families by an unchecked gambling addiction; this is of concern worldwide, but the figures on gambling addiction in the USA for instance, make particularly startling reading. It is for this reason that the industry has taken steps to ensure that reputable, licensed casinos all have responsible gaming policies in place and to which they adhere.
Therefore, a casino that takes responsible gambling seriously will have clear policies that are in line with the casino's licensing guidelines and those established by international accreditation agencies such as eCogra. Part of this responsible approach will include providing players with support and access to services in order to address problems, such as online links or freephone telephone numbers to charities and gambling support organisations that help to counsel problem gamblers.
In addition, online casinos should offer players self-exclusion periods (minimum 6 months) and cooling off periods (minimum 24 hours) as a means of enabling players who identify themselves as having a problem time away from the casino in order to seek help. As further support, a reputable online casino will also help players to establish limits on the amount of money they can deposit into their accounts (either daily, weekly or monthly) or, if necessary, work with a player or to lock their accounts (or the accounts of family members) for set periods of time.
A further part of a casino's responsible gaming policy also concerns their approach to under-age gambling. Therefore, players should only play at casinos that have verification checks when they open a new account, so the casino can check the person opening the account is over 18 years of age. A casino that doesn't have these checks in place is not one that can be trusted to take its responsibilities to tackling gambling addiction seriously. In addition, a casino with a proper responsible gambling policy will also provide its players with links where they can download filters that stop children from accessing gaming sites. As an example of an online casino that has an effective and clear responsible gaming policy, players are advised to visit Online Casinos.
Online gaming is intended to be a fun and enjoyable pastime, but the industry does recognise that in some instances players play with money they can't afford, or find themselves unable to control their gambling to the extent that it becomes an addiction. In this situation, reputable online casinos have mechanisms in place that can help a player to prevent their problem from growing worse, and so players should always avoid online casinos that don't take their responsibilities in this regard seriously.
If you are concerned that you might face a potential problem with an addiction to gambling, there are some very useful guidelines to bear in mind. Remember that gambling in an online casino is meant to be a form of entertainment, not an income. If you do play online, than please visit the Home Page for more guidelines on safe play, and keep track of how much money and time you spend, and don't play with money you can't afford or chase your losses.